Urola in Basque
Urola, the lifeblood of the Basque language
Have you ever felt that you don't get many chances to use the Basque language in your day-to-day life? If so, Urola offers a unique opportunity.
The municipalities of the Urola valley are the lifeblood of Basque. You can put our language to use in a broad range of activities: concerts, theatre, guided tours, food tasting experiences and festivals, as well as many more.
Traditions and festivals
Enjoy them, live them
There are many festivals throughout the year in the Urola Valley:
main festivals, traditional fairs and pilgrimages.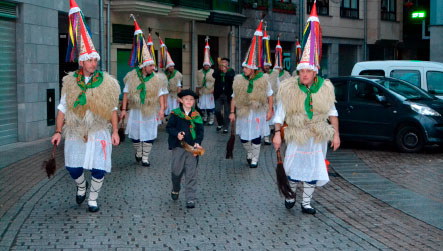 Main festivals
SAN SEBASTIAN:19-20 January, Azpeitia
SANTA KUTZ:2-3 May, Zestoa
SAN INAZIO:30 July – 2 August, Azpeitia
ANDRA MARI:14-18 August, Azkotia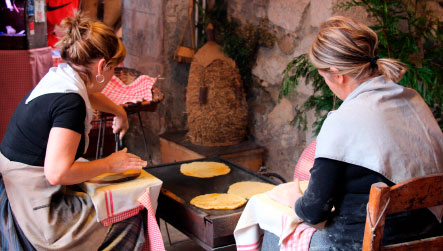 Traditional fairs
EAST OF ST JAMES:25 July, Azpeitia
FEAST OF ST ANDREW:30 November, Azkoitia
ERREZIL APPLE FAIR:First weekend of December, Errezil
FEAST OF ST THOMAS:21 December, Azpeitia
FEAST OF SORO PERI:26 December, Zestoa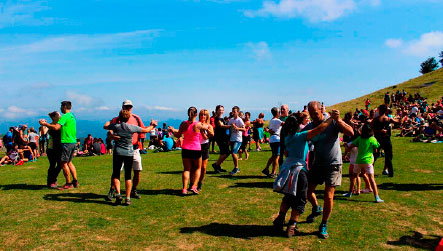 Pilgrimages
HERNIO PILGRIMAGES:Sundays in September, in the meadows of Zelatun
Sports activities
To watch and take part
You'll have the chance to immerse yourself in a Basque-speaking environment at the weekend. Come and take part in the district's most important sports events.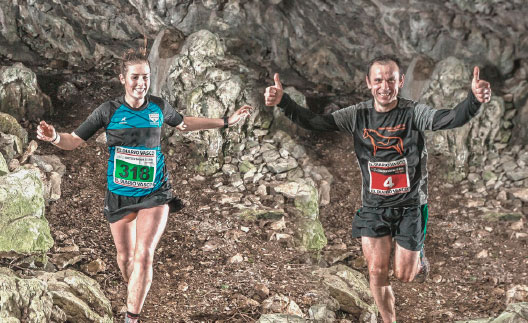 Kobaz-koba Trail (Zestoa)
---
This event consists of two races: Artzei (15 km) and Zaldei (26 km). The full route forms a figure of eight, with the town of Zestoa at the centre. Many archaeological remains and some spectacular wall paintings have been found in the area around Zestoa, dating back to early humans who inhabited several caves here in the late Palaeolithic period. The route of this race weaves through them, following paths that our early ancestors may once have trod.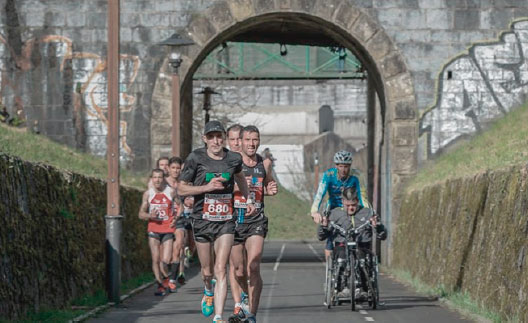 Azkoitia-Azpeitia international half marathon
---
The Azkoitia-Azpeitia half marathon was created in 1994 by athlete Diego García, with the aim of bringing together elite runners, amateurs and the general public. It is one of the best events in Europe because high-level athletes take part, and it is internationally recognised.
Produce from the land
The perfect taste of the Basque Country
You can interact in Basque with local shops, local producers and the stallholders at the markets.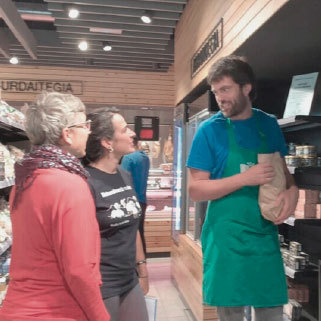 Local products
The chance to buy local products at local shops and markets.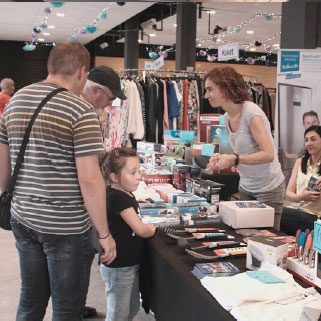 Shopping
The Urola Valley offers unbeatable opportunities to go shopping in Basque at all the local shops.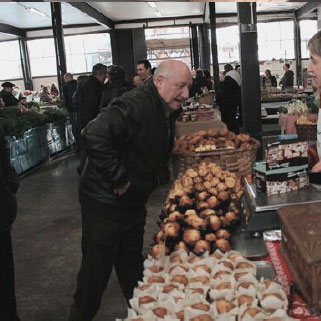 Markets
Azpeitia
Tuesdays and Fridays
Zestoa
Fridays
Azkoitia
Saturdays
Cuisine
Socialising over good food in Basque
You will have the chance to taste the local delicacies, pintxopote and txotx, all in Basque.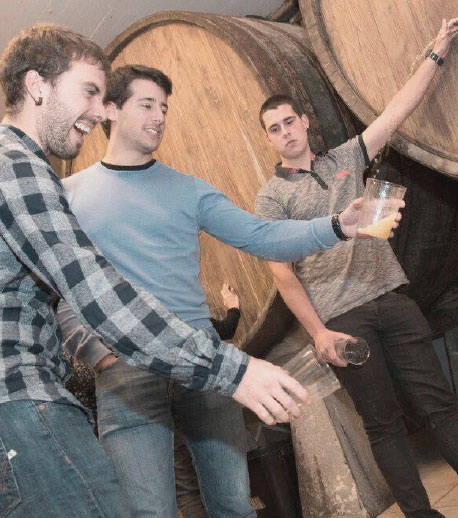 Cuisine
---
Food is a very important part of Basque culture. Basque speakers have a strong tradition of celebrating around the dinner table, so great importance is given to the produce.
Pintxopotea
---
This tradition started just a few years ago in Basque culture, and it is already part of our identity. These social gatherings on Thursdays and Fridays are an essential experience if you want to practice your Basque language.
Txotx
---
This is another really significant event that forms part of our cuisine: the TXOTX season. From February to April, you can taste the local cider with friends, immersed in our language and our folklore.
Local cultural calendar

Cultural events in Azpeitia

Cultural events in Azkoitia

Cultural events in Zestoa